How to Enhance Diversity and Inclusion Through Social Impact
On May 13th, Percent Pledge hosted an insightful panel to learn firsthand from industry experts on how to manage DEI and social impact efforts.
Did you miss the webinar with these amazing panelists?
Nothing's lost! Fill out the form below to receive the webinar recording and 6 action items on uniting your team around social impact.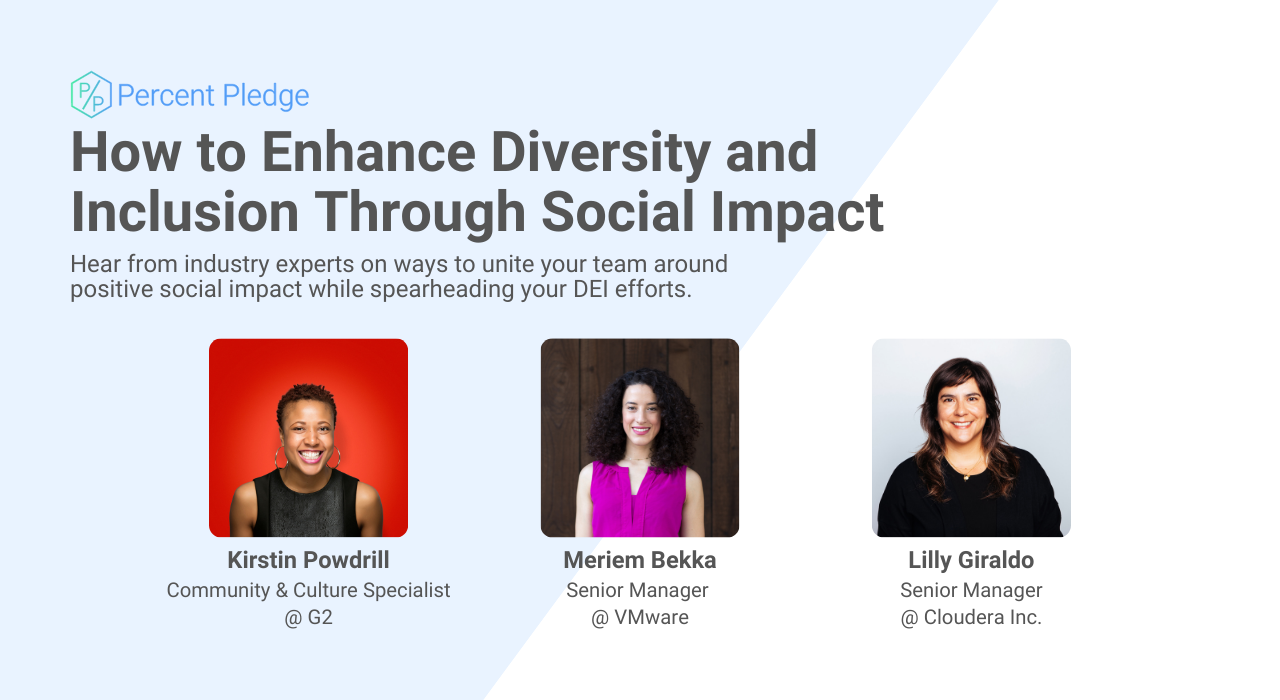 Receive the webinar recording and 6 action items: